Beach Towing & Recovery Services. Experienced Beach Recovery Specialists,
Utilising Our Dedicated 4WD Beach Tow Truck To Assist You 24/7
Local service centres near Double Island, Inskip Point, Tin Can Bay & Noosa North Shore. Clayton's has 4WD tilt tray tow trucks for all beach conditions, allowing us to reach your vehicle faster!
Fraser Island Towing & Rainbow Beach Recovery
Double Island & Inskip Point Recovery
Our off-road tow trucks are modern, clean, safe and reliable. Fitted with the latest
4WD Recovery Equipment
, allowing us to reach your vehicle faster, in all beach conditions. Clayton's Towing offers beach recovery & towing services across Queensland and is available, 24 hours a day, 7 days a week. Operating throughout Queensland with over 12 Depot locations & our head office based in Nambour on the Sunshine Coast. Wherever you may require assistance, your local tow operator will be with you in no time! Our fully licensed tow truck operators are fully trained and regularly assessed. Off-Road Towing or Beach Recovery, Request a Towing Quote Here;
Contact our recovery specialists for a free quote. Fast, Reliable and Guarnteed Recovery Everytime!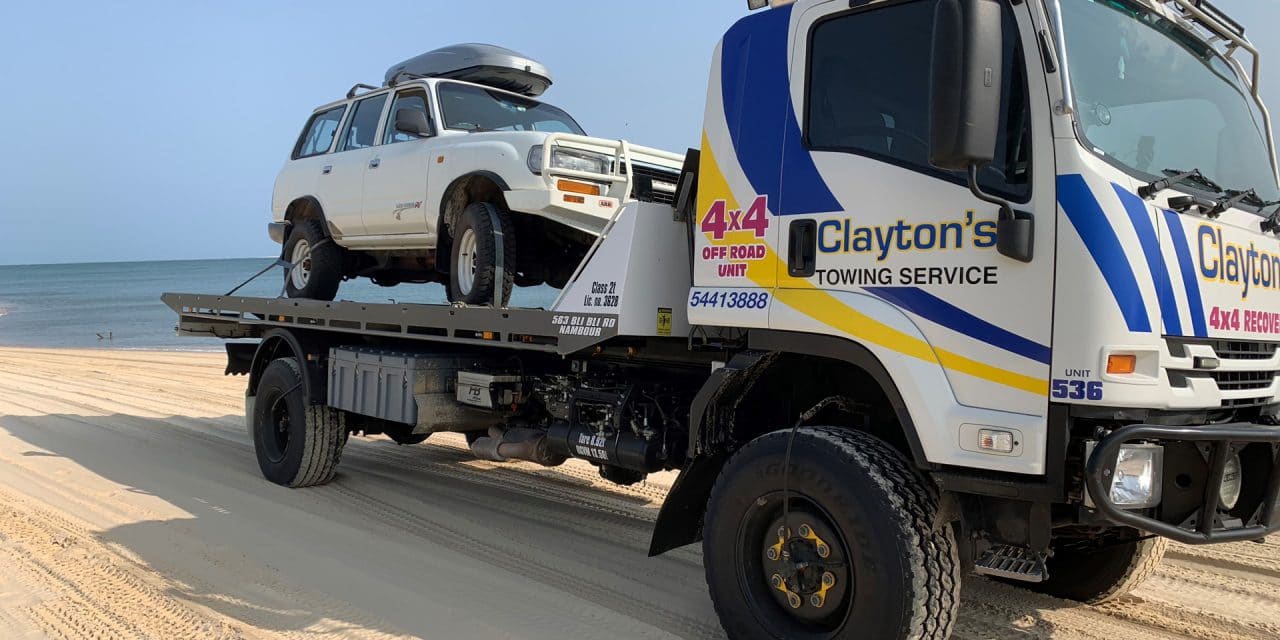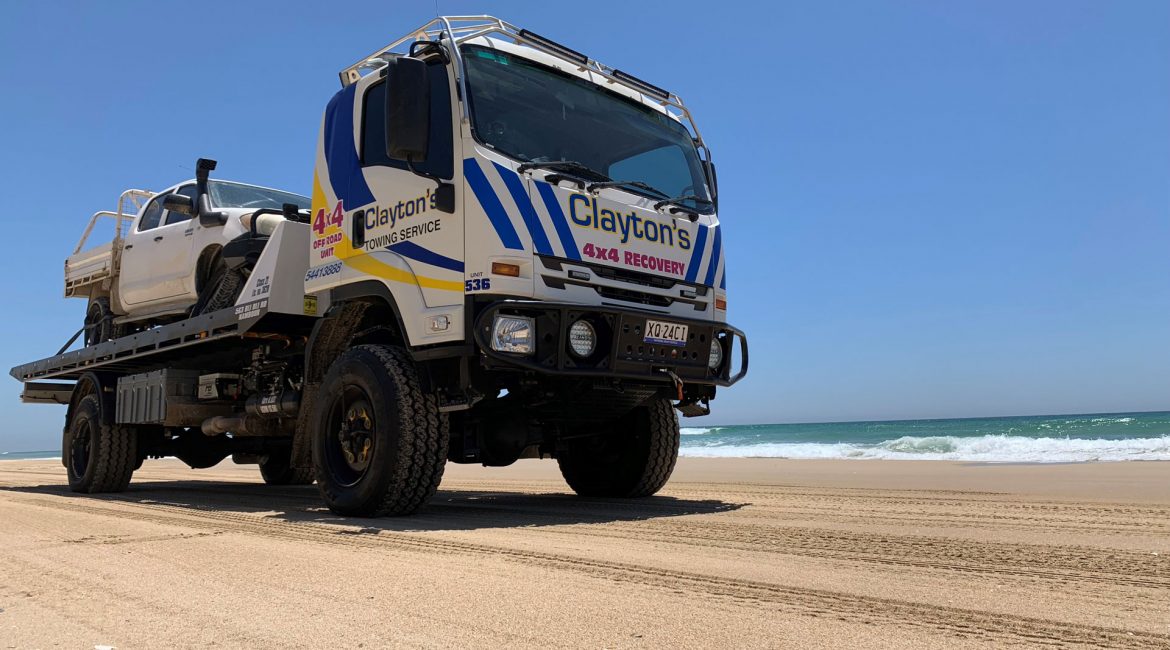 Local Beach Tow Trucks & Off-Road Solutions