Clayton's pride ourselves in being able to assist with almost any transport requirement.
With one of the most equipped towing fleets in the world, Clayton's Towing Service is trained and experienced in providing transport for unusual or difficult items.
Specialised Transport
Clayton's are called upon from across Australia to assist with unique items that others find too difficult to shift. We have the experience and equipment to back us in completing these jobs.
Some of our specialty towing services have included:
Airplane transport
Helicopter transport
Boat transport
Animal transport (for Zoo's etc)
Tree stump removal
Extremely lowered race cars
Army tanks and infantry equipment
Swimming pools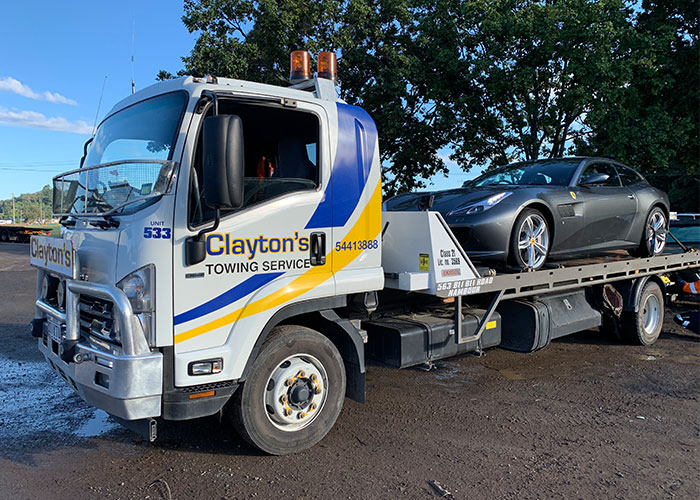 The Towing Service You Can Depend On!