Low Loaders & Heavy Haulage
From low loaders, to crane and side loaders, Clayton's provide a fleet of heavy vehicles to assist with large movement requirements
Heavy haulage for one machine operations to multi national corporations
Over 45 years the Clayton's heavy haulage fleet has grown to service a wide customer base. This includes one man operations, to multi national rental companies and construction companies. Our massive  fleet contains all the latest equipment available, fitted out with sophisticated tracking and monitoring systems. Operators are all fully trained, regularly assessed, and continually updated to keep up with the rapidly growing industry.
Transporting:
Earthmoving equipment
Hire Equipment
Pavers
Rollers
Access Equipment
Boom Lifts
Profilers
Shuttle Buggies
Our fleet includes:
Single and Bogie drive Tilt Trays
Bogie and Tri Axle Supertilts
 2×4 Low Loaders
 3×4 Deck widening Low Loader with Bi Fold Ramps and winch
 3×4  Deck widening extendable (to 15m) Low Loader with  with Bi Fold Ramps and winch
 4×4 axle widening Low Loader with  with Bi Fold Ramps and winch (1 with 750mm drop well for high loads)
 2×4 dollies
 40 Foot Flat tops
 B Double Flat tops
 Semi trailer Crane units
 Container Side Loader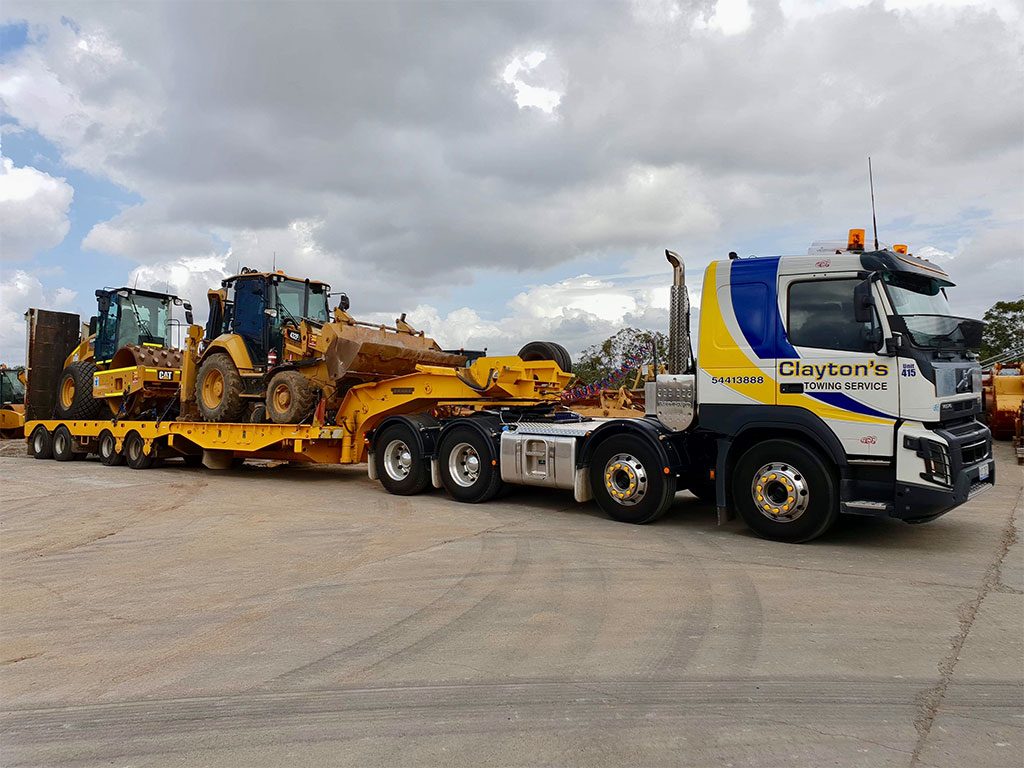 The Towing Service You Can Depend On!