Clayton's offer container sales and hire too!
Providing 20-40ft empty containers for hire for as low as $24 a week!
Container Hire, Sales & Transport
As well as providing container transport, Clayton's Towing also provide 20 foot and 40 foot empty containers for hire or outright purchase. The hire fleet alone consists of over 180 containers.
Clayton's Towing have special push rams fitted to our larger tilt trays to assist in unloading loaded containers, preventing jarring of the load. The container can then be unloaded at your own place, or be kept in storage by Clayton's, in some case from a day to years. Container rental starts from as low as $24 a week. What you use the containers for is up to you.
Great for Storage & Moving
Containers are an excellent storage option for many situations and can be very handy as an extra storage area in the backyard while you renovate or build. If you are thinking of moving house then containers can be a cost effective way to transport your furniture and other items.
Clayton's provide a service where you can load your furniture into a container that we will deliver and transport where you need. The container will be delivered to your house and placed flat on the ground for easy loading. You load it at your own leisure, doesn't matter if it takes a day or a month to load. When you are ready, your container will be loaded on a tilt tray and transported to your new location.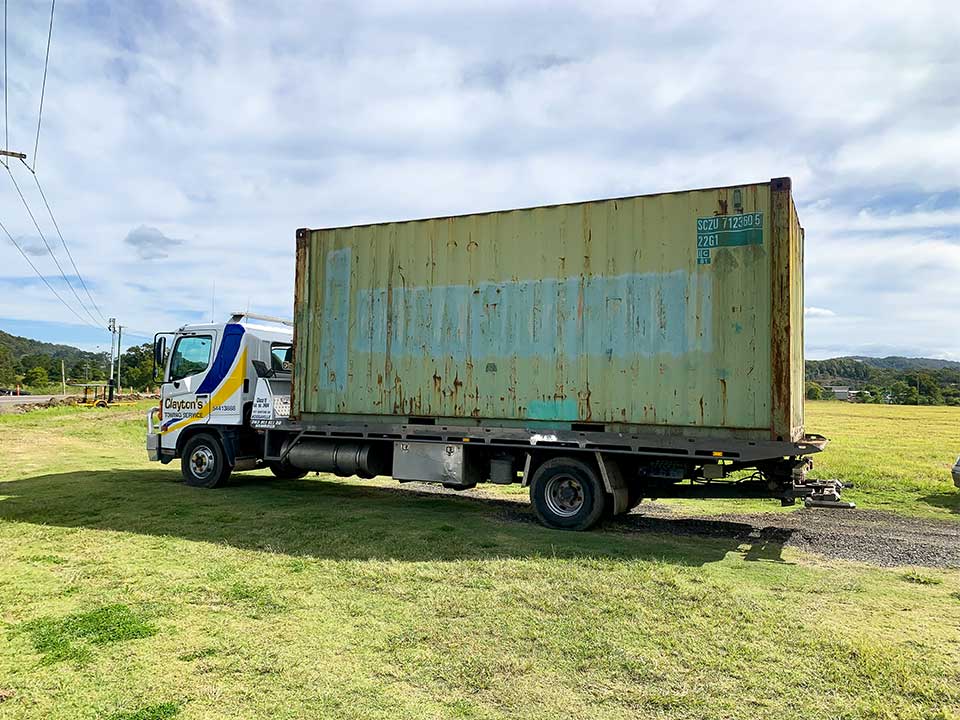 The Towing Service You Can Depend On!