Quality, Safety & Environment
Quality, Safety & Environment Assured Towing Company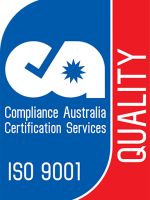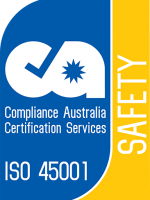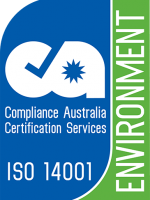 Quality, Safety and Environment Compliance Certification
Clayton's Towing is proud to be recognised for the strong demonstration and commitment to our Safety, Quality and Environment policies and procedures via the Quality and Safety Certification. This gives our customers and partners confidence in the way we operate our systems and deliver consistent levels of quality in our products and services, control the environmental effects of our business, and reduce workplace hazards for our employees. We currently hold accreditation to ISO 9001 (Quality), ISO 45001 (Safety), and ISO 14001 (Environment).
Safety is first and foremost, and we have a strong commitment to ensure safe work practices at all times. A comprehensive induction and training program along with continual improvement policies form part of the Safety system. Our trainers have extensive hands-on industry experience and hold the relevant training qualifications.
Above and beyond this we are compliant with all other relevant regulations and standards including PPE, Uniforms and Vehicle signage.
The Vehicle and Equipment Fleet is serviced in accordance with manufacturer requirements, along with stringent daily audits by the operators before and after loading and unloading. This ensures all equipment and vehicles are safe for any required service.
Clayton's is also committed to both the awareness and application of fatigue management.
Quality Management Systems
Welfare, Health & Safety of Employees
Compliant Environmental Protection