Shipping Container Transport Services
Clayton's have been transporting shipping containers, site sheds and portable buildings since 1970. ​
Clayton's provide portables and container transport services to major hire companies, alongside local private projects across Queensland.
Shipping Container Transport​
From a site shed to a 30 tonne loaded container we have the right piece of equipment to get the job done.
With our tilt trays and super tilts we are able to self load sheds up to 15 metres long and transport them any where you need to go. All trucks are fitted out with all the equipment, as well as correct permits to shift oversize items. We perform shed transports for hire companies, construction companies as well as the general public.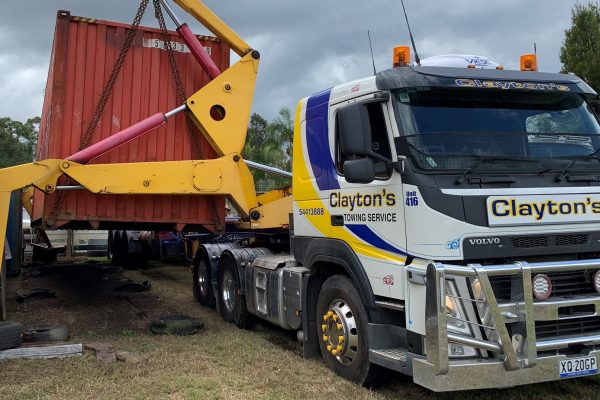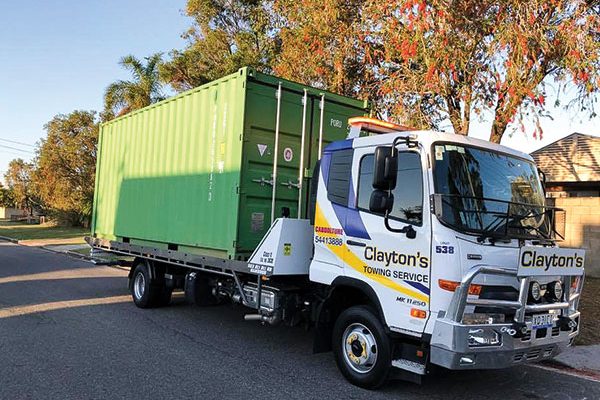 We have a large range of tilt trays as well as side loaders for any type of container transport requirement. All tilt trays are fitted with specialist hydraulic unloading equipment to ensure the container is slid off without all the contents being shaken up. 
Side loaders are able to pick up 20 foot and 40 foot containers, even if they are fully loaded. We perform services for hire and construction companies, as well as the general public. Containers transported with house hold items is one of our specialties.
Clayton's Towing Service also offers Shipping Container Hire. For more information click below;
Local Shipping Container Transportation Services