Rescue & Remove - "The Matahari"
Mooloolaba Beach - Sunshine Coast - Queensland
"This is one salvage operation I am sure I will be telling to my grandkids in 20 years to come"
When the 35 Tonne vessel, the "Matahari" run aground on the middle of the main tourist beach of the Sunshine Coast, it was always going to be challenge to remove.
The boat had a fractured hull and the main frame, below deck had been submerged in water, it was examined by maritime Assessor's and deemed a write off, and too risky to put back in the water because of the major environmental disaster it would cause if it broke up off Mooloolaba. The harbour master also put in place a restriction that if an attempt was made to float it, it wouldn't be allowed in the harbour.
Lifting the boat out from the foreshore was explored, but there were concerns the weight of the large crane damaging the esplanade road and retaining walls, plus getting a 5 metre high, 5 metre wide boat out through the middle of Mooloolaba brought that idea to a stop. After the boat was retrieved to shore only limited time was available to make a final decision in case higher tides or bad weather come along before it was shifted. In the end it was advised the boat was old, badly damaged, of low value, and the safest option was to dismantle it. The choice was to tow it to the nearest exit ramp down the beach, clear of the middle of the tourist area where more space was available to dismantle it in safe manner.
Every part of the process had to have risk assessments completed and approval by government authorities who were onsite. It will be noted the spraying from the saws is water spray to contain the fibres. All oil, water, and contaminate was removed by hand from the boat, to ensure no impact on the environment.
Below is a video of the operation.
Check Out Our Marine Recovery & Salvage Page;
More Articles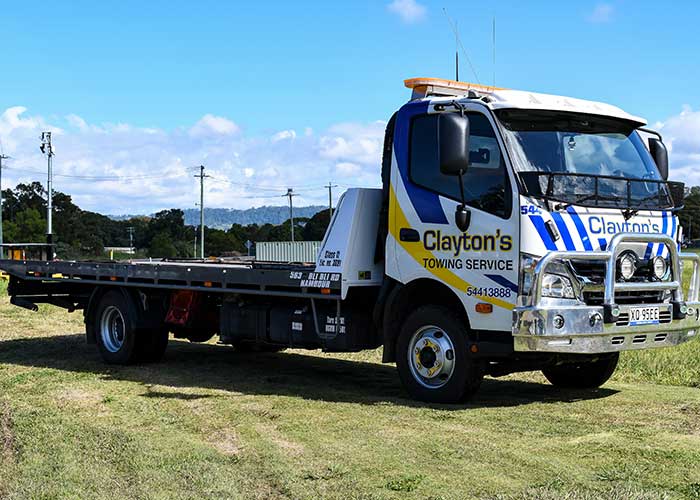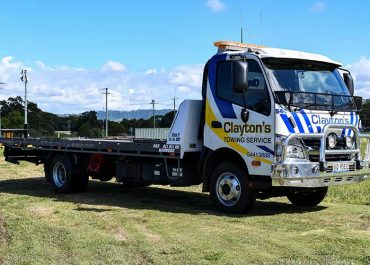 Careers With Clayton's Tilt Tray Operator - All Areas Title: Tilt Tray Operator Summary: Clayton's...