Clayton's Specialist Marine Recovery Team. Sunken Boat Recovery, Salvage & Vessel Transport
South-East Queensland Marine Recovery Services. Offering boat transport, sunken boat recovery, beached or abandoned vessels, with professional divers on hand, ensuring compliant, quality services every time!
Whether your vessel has sunk at the dock, sunk in deep water or ran aground high and dry we can help.
Clayton's Towing have a specialist trained team to efficiently recover your vessel while preventing any further damage, therefore preserving the value of your vessel and hopefully limiting the repairs which will get you back on the water quicker. Even if the vessel is in ill repair they will work ensure the recovery is completed in a manner that protects the environment and is completed in a safe economical manner.
Clayton's typical Salvage and Recovery "toolbox" will include a variety of pumps, enclosed flotation pillows (airbags), high volume air compressors, divers and diver gear, rigging straps and other miscellaneous rigging equipment, patching material, above ground heavy lift bags, heavy machinery and winching equipment. To protect the environment they can employ oil absorbent materials and oil containment boom.
Clayton's have all the equipment required to complete the job from start to finish including any lifting and transportation requirements.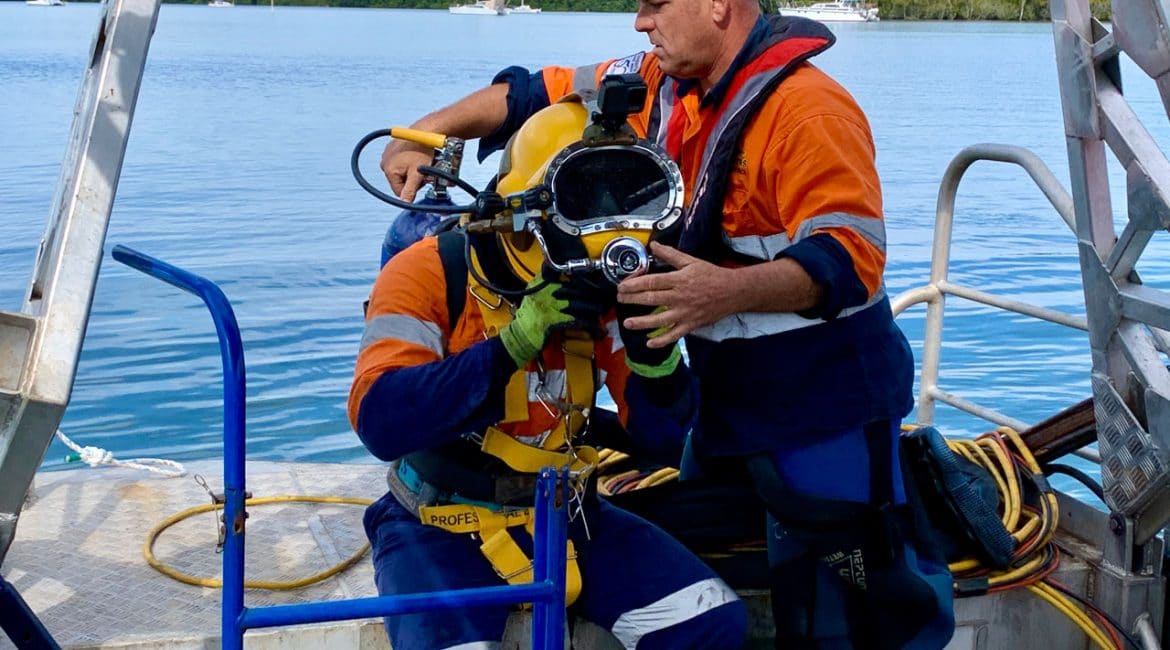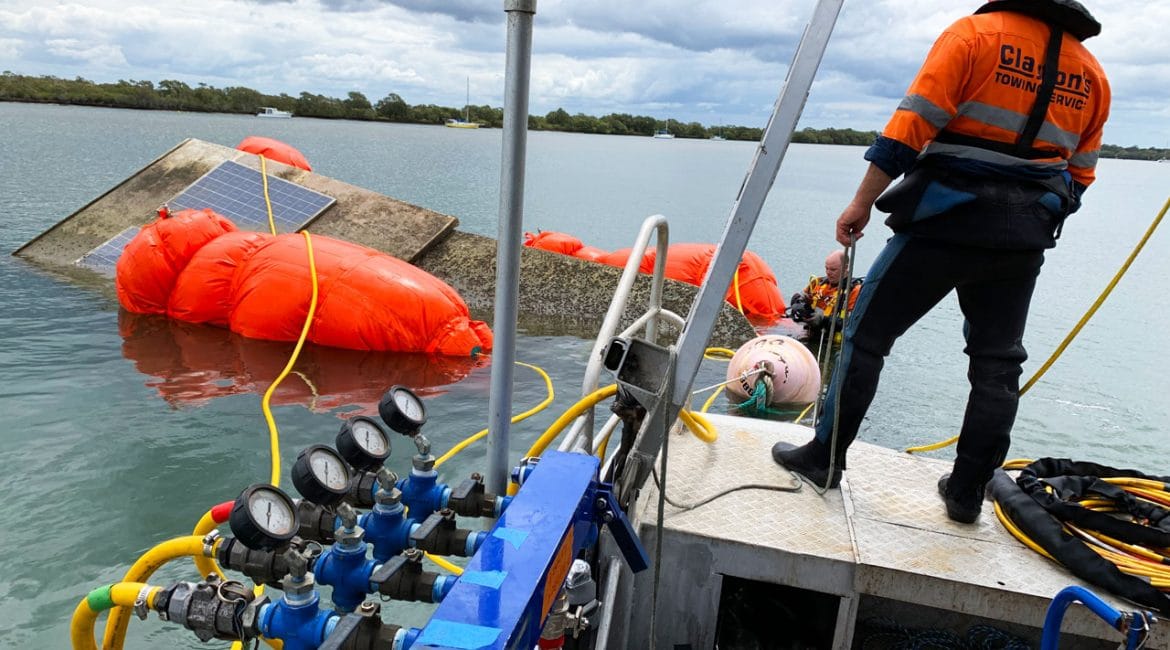 Marine recovery is also not just limited to vessels, with Clayton's completing hundreds of recovery's of cars, trucks, or heavy machinery that has ended up submerged in one way or another.
Clayton's do not complete general dive or marine maintenance work. All their resources are available 24/7 solely for recovery work, allowing for them to be a specialist in the field, and having the right equipment readily available for urgent response.
Check out the latest Marine Recoveries by Clayton's Towing Here;
Your Local Marine Recovery Company
Clayton's Towing to the rescue — on land or at sea
When something happens to your vessel while you're enjoying one of the state's waterways or lounging off the coast, who do you turn to?
Along with offering heavy haulage and heavy equipment recovery services, Clayton's Towing is also one of the top marine salvage companies. Our dedicated Marine Recovery team offers a range of marine services that include marine towing for when the worst happens in Queensland's waters.
Marine towing to get you back to shore
Sometimes the worst happens, and we just don't expect it. You overestimate the amount of fuel in the tank, or the battery has chosen that moment to give out. But if you've ever been out on the water with an engine that won't start and without enough wind to tack back to shore, you are probably familiar with marine towing. Just drop the anchor and give Clayton's Towing a call! We'll be there right away — with our range of marine services, you'll never be left adrift.
Marine salvage and sunken boat recovery
Our Marine Recovery Division includes divers and marine salvage experts to bring your boat back to the surface in the event of a sinking. Acting quickly is vital when a vessel sinks to protect the environment and reduce the losses suffered by the boat owners. By getting to the scene and into the water quickly, we can prevent oil, fuel, or other contaminants from leaking, and by re-floating the vessel as soon as possible, we can make the area safe for other boaters. It also helps to minimise the amount of damage to the sunken vessel, which could be the difference between scrapping or repairing your vessel.
Fully equipped for any situation
Clayton's Marine Recovery Division is one of the top marine salvage companies in South-East Queensland with a full range of equipment including:
Fully qualified marine salvage divers
Dive barges
Lift bags
Underwater welding and cutting equipment
A full fleet of on-road support vehicles
Whatever the situation, we have the equipment and expertise to tackle it.
50 years of experience offering recovery services
When looking for marine salvage companies in the state, you want a team that has experience. Clayton's Towing is the largest recovery and towing service in Queensland, and we have extensive experience providing everything from roadside assistance to critical incident response. We bring this expertise to all of our marine services, so you know you are in good hands. Give us a call or contact us online to book one of the best marine companies in Australia today.