JODIE'S FINKE DESERT RACE IN THE FJ CRUISER
JODIE'S FINKE DESERT RACE
Tatts Finke Desert Race. There is no doubt it is one of Australia's toughest events and is a real feat just to make it to the end. The Clayton's FJ blew a rear diff at the 60 km mark, but Jodie and Brandon struggled on using front wheel drive only, making the 224 km to Finke. After it was found to be beyond repair, The team decided to attempt the 224 km return in front wheel drive only.
With how soft the track was, and with all the sand hills we didn't think they would get there. Even though just over time they battled on and made it the whole way back to Alice. Great determination by Jodie, who was also the only female car/buggy driver in the 140 vehicle field.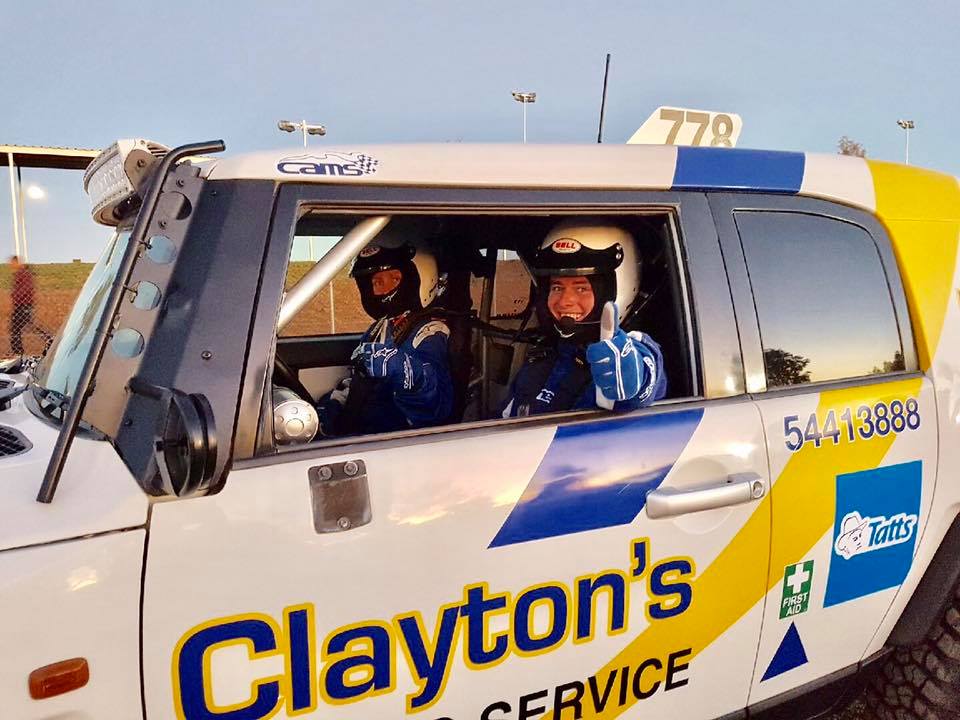 Since the Clayton's support tilt tray followed along they also helped out from towing a buggy that hit a tree big time (occupants were flown out to the hospital) to an F250 that wasn't enjoying the soft sand.

All in all an awesome event, and if you haven't been and are into racing put it on your bucket list.